Template notes:
Page title to be "Display – ??????" where ????? is something meaningful that would be a logical page title. EG: "Display – blue bathroom with shower over bath". This page is "Template Display Page" and this is the text above that you need to change.
Set the page URL, the form of "Display-blue-bathroom-shower-over-bath" works well.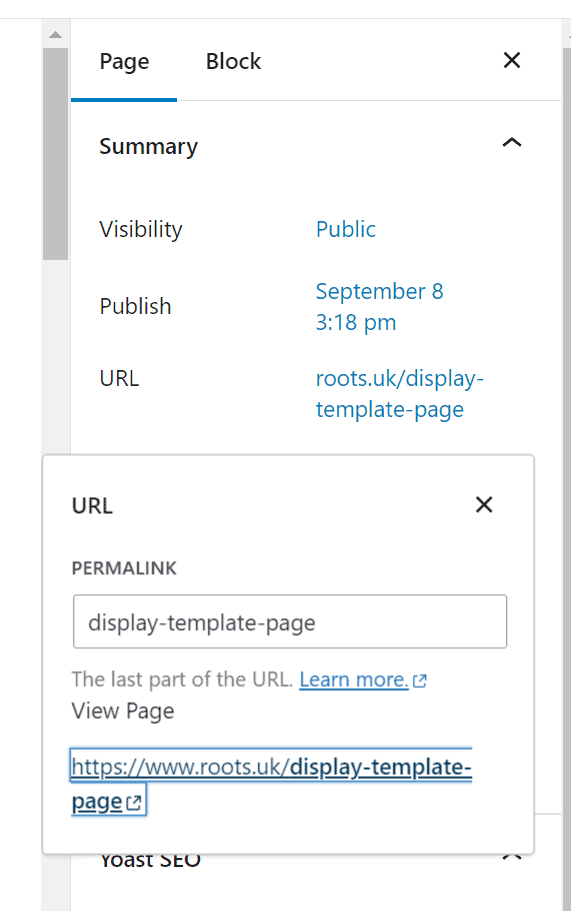 Now set the redirection to this page, from qr/001 (or whatever the number is to Display-blue-bathroom-shower-over-bath
Tools > Redirection > Add new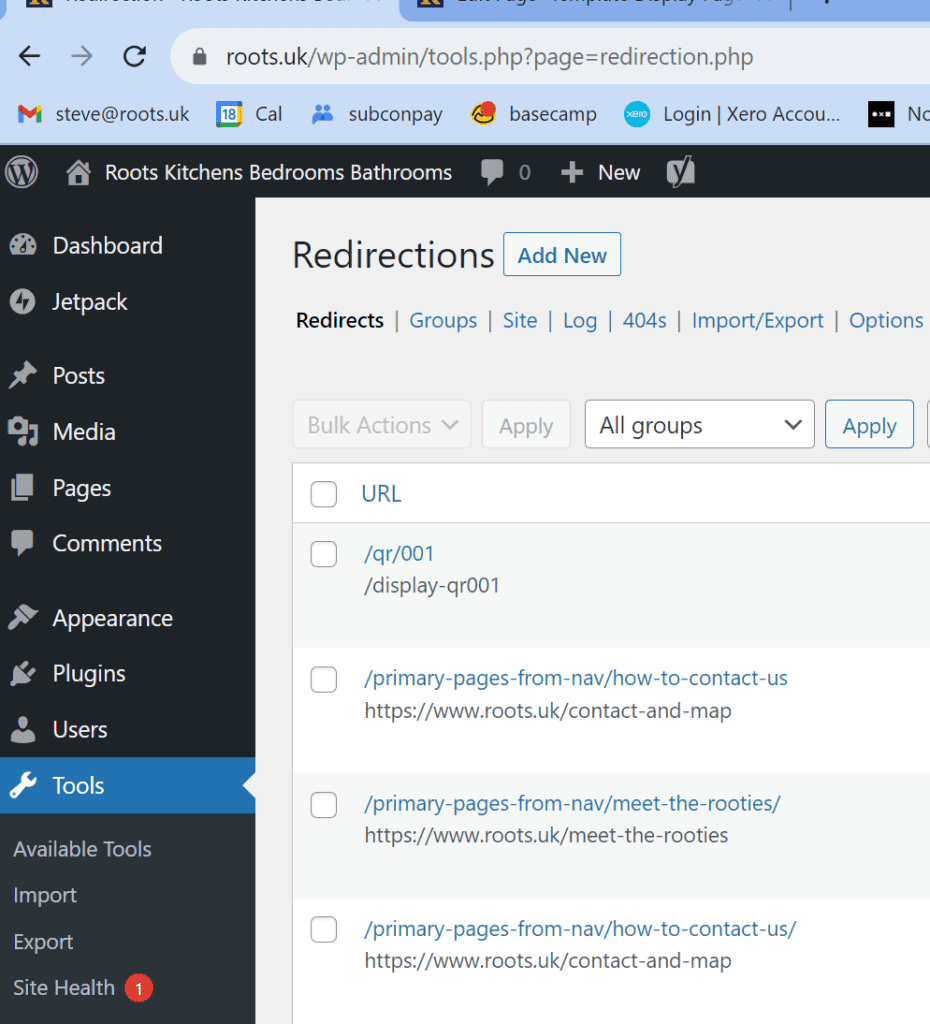 The first WordPress block is the photo of the display. It is a single photo – we are not trying to create lots of work and detailed photos of displays. It may be that some feature of a display will not be visible in your photo and that's OK. If you want, you can take another photo and put it in between descriptions where it is relevant.
The Photo must have a caption. EG: "Photo of our blue bathroom display" and you should write useful 'alternative text', a description that helps blind web users understand what the image is, but also helps search engines by hinting at the content.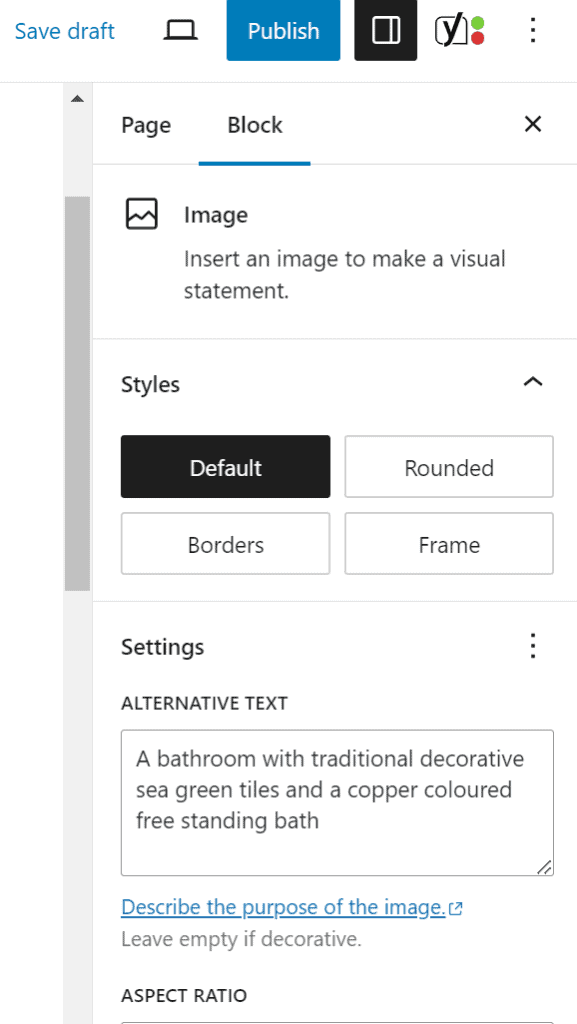 Group items in the display where appropriate using 'heading' type.
Highlight the text, select top left icon (which is probably the paragraph symbol), select 'transform to heading'.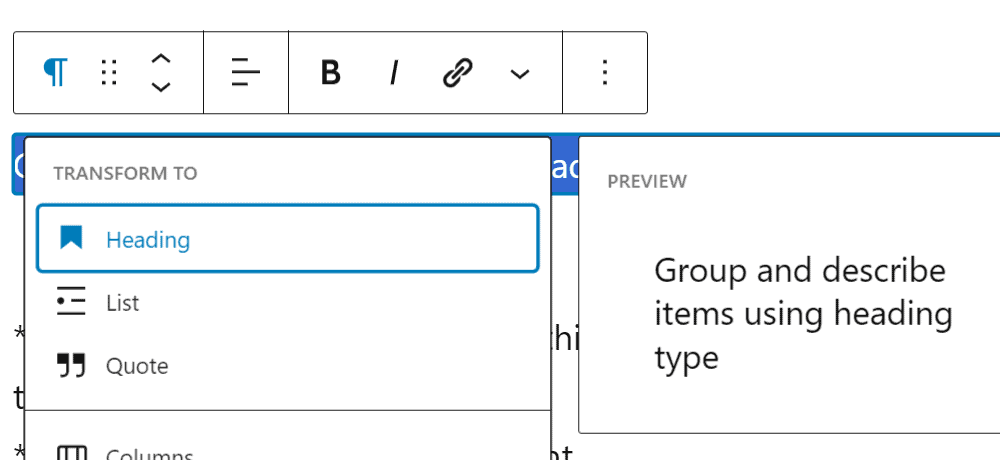 Write the item description as a paragraph. One paragraph for each item. Having covered the groupable items, you may need a final heading section. Use an interesting title like "Other interesting features" See example sections below for inspiration
When finished, change the URL. It should begin "display-" and continue with page title. You have the scope to write shorter URLs than the title. URLs cannot contain spaces but a dash works well to make it easier to read. For example "display-blue-bathroom" works well.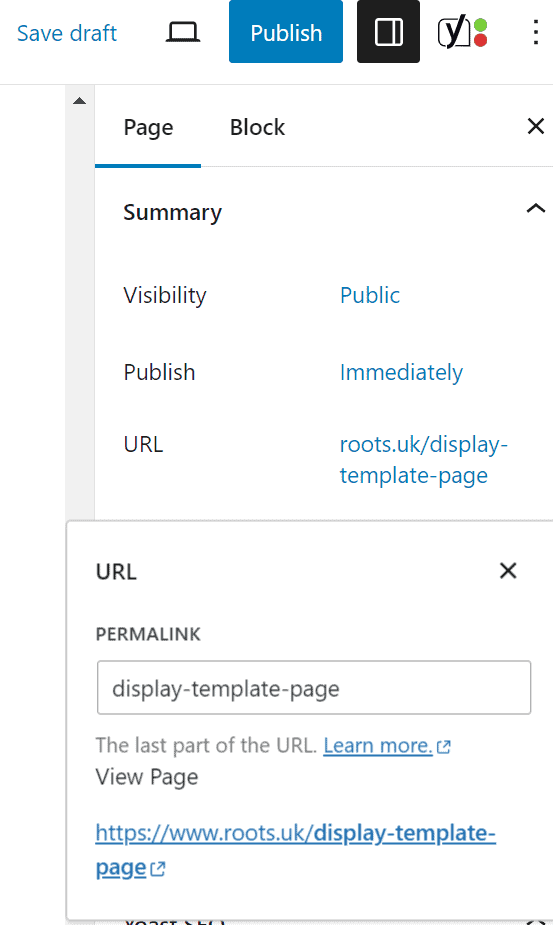 Final step
Having created your own content below, remove this and the above template text
---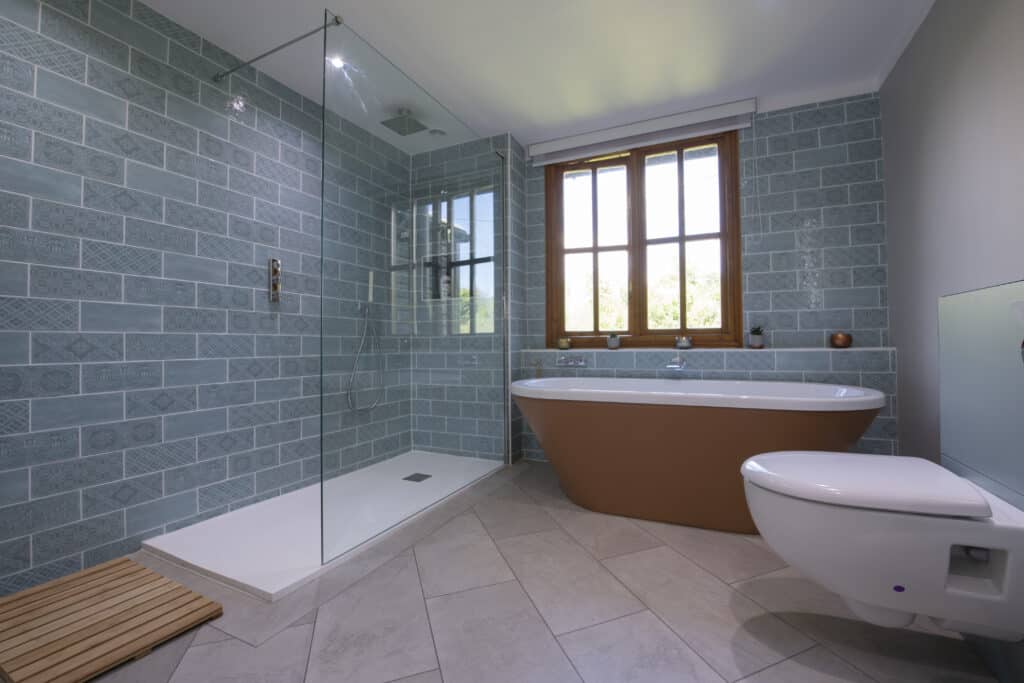 Example Sections
Give product description, use product codes. We decided not to use prices as they go out of date so quickly. Note the last section is always "This page was updated on…. date"
Shower tray and enclosure
Matki Eauzone Curved Shower 900x900mm ECS900T 10mm thick toughened glass
Matki Continental 40 Curved Shower Tray 900x900mm Stone resin, acrylic cap. Optional Matt White anti slip finish A rated.
Shower
Aqualisa HiQu Concealed Digital Shower valve with remote control button
Basin
Utopia Lustre Matt Coralux washbasin LUS00005 – sensor activated internal LED illumination
you can put lists here too, if it makes it easier to read
under unit LED mood lighting
Internal trays
Other interesting features
Zehnder starlight electric radiator STRLT800-400-E
HIB Orbit LED illuminated mirror HIB02002
About this page
This page was last updated: Sep 2023
If you are planning to visit to see this display, please call first to check we haven't updated or replaced the items you would like to see.