Welcome to Roots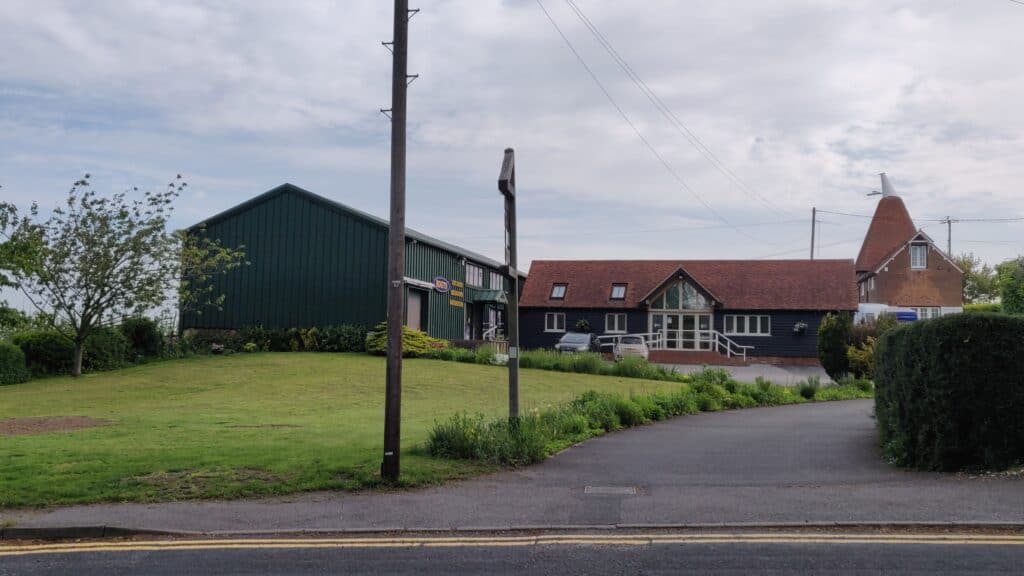 The Geberit specialist partner for East Kent with a showroom between Faversham and Canterbury, near M2 Junction 7.
Supplier and installer of the luxury Aquaclean shower toilet
---
What is a shower toilet?
Your toilet will wash and dry you, using a body-temperature flow of warm water followed by warm drying air.
Simply the touch of a button leaves you clean and fresh after going to the loo. We invite you to visit our showroom between Faversham and Canterbury to learn more. For the best experience please call to arrange an appointment before you visit.
---
Our displays
Mera Comfort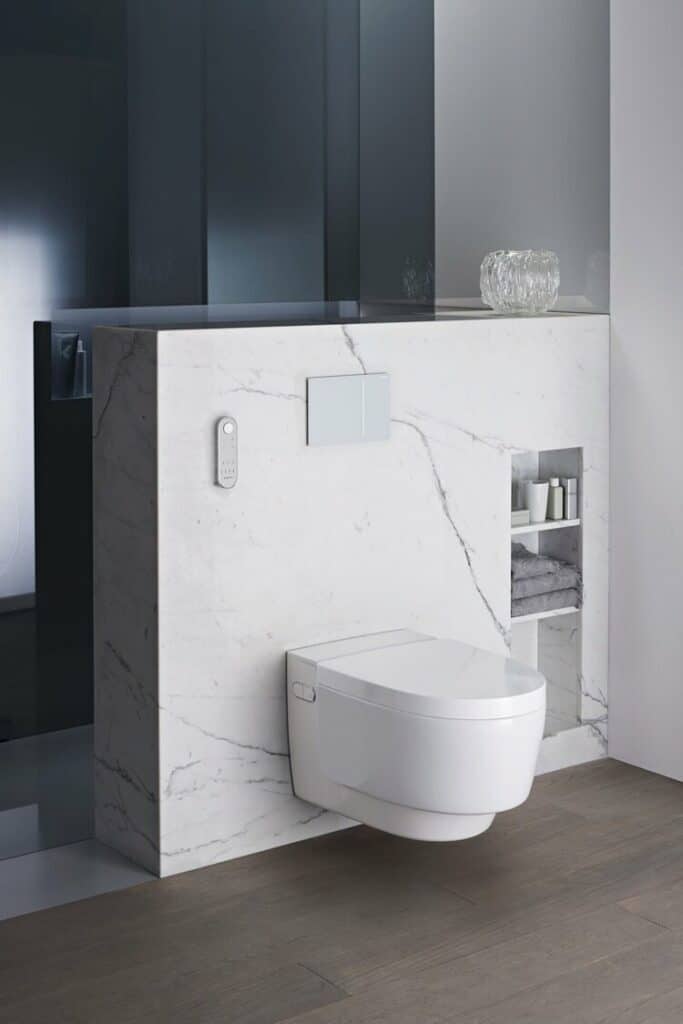 Our fully working display that you can try, the Mera Comfort is the top of the range model. A rimless ceramic pan, it includes features of odour extraction & carbon filtration of air, seat heating, warm air drying, automatic lid opening and closing, and quiet Turboflush flush.
Tuma Comfort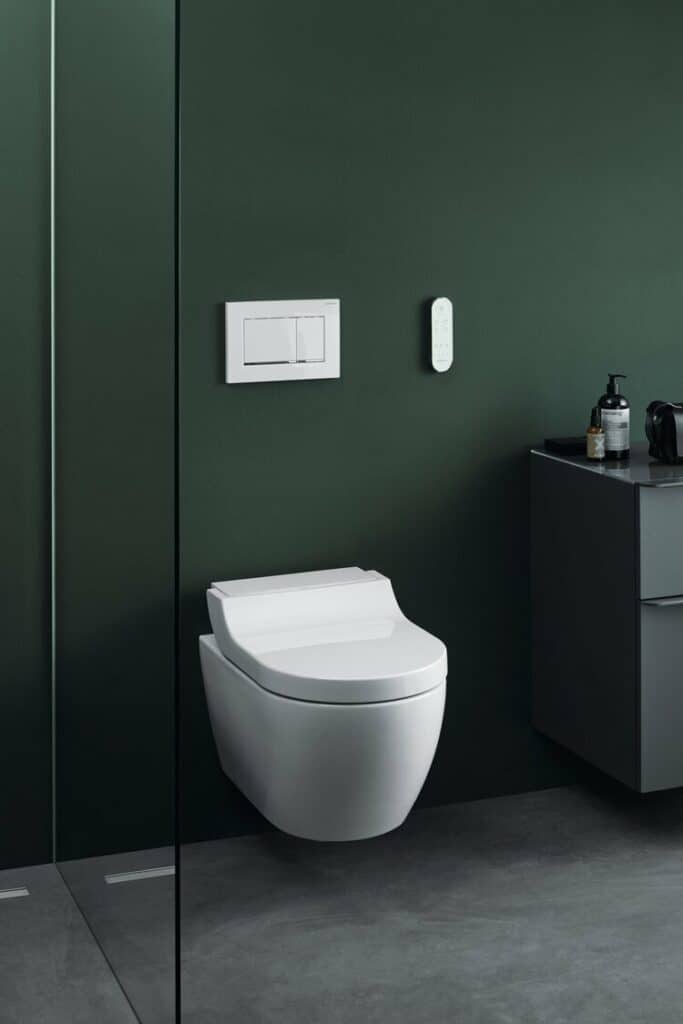 Our Fully working display, the Tuma comfort includes the luxury features of seat heating, odour extraction and fan drying on a rimfree ceramic pan. This model is available as an enhancement seat version, which is compatible with many previously installed ceramic pans.
Sela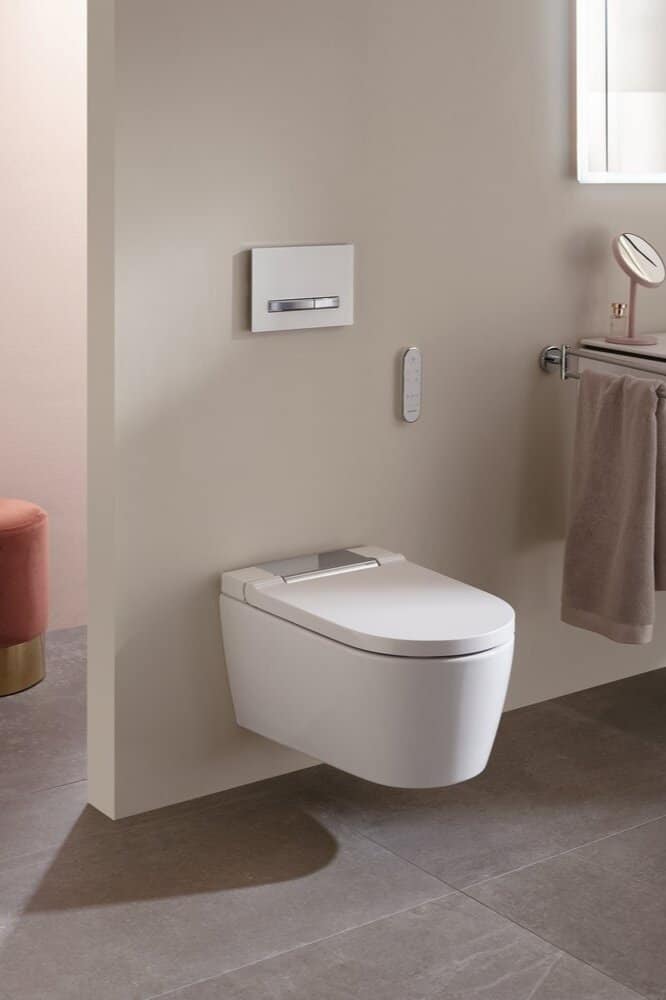 The Aquaclean Sela is based around a pure and elegant design more in keeping with conventional WCs. Despite its simple looks it retains the key features of Whirlspray, orientation light and quiet Turboflush on a rimfree ceramic pan. The Sela does not have a drying function.
---
Pricing
Installation costs vary depending on many factors, but for typical costs for retro fitting a close coupled toilet, including removing the existing WC, fitting a wall hung frame and cistern, electrical supply, finishing panels comes to around £2,200 – £2,600 including VAT in addition to your choice of Aquaclean model. The Tuma Classic is £1,836 through to the Mera Comfort for £6.362 so the total typical cost is between £4,036 and £8,562 including VAT.
Customers that are disabled or have a long term illness may be eligible for a VAT free installation. You can learn more about eligibility here https://www.gov.uk/financial-help-disabled/vat-relief
Next steps
Please call our showroom to make an appointment to visit and see our working Aquaclean displays. We'll be able to talk to you about your room, the fitting options and likely costs. Appointments in our showroom are free of charge.
---