Roots is a family owned and run partnership (brothers Steve & Dave, mum Kathy, dad Graham).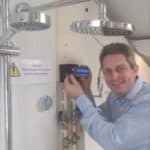 Steve Root
Partner, Designer and solution finder
Steve started the business is 1998 with the simple aim of doing the best work we could. Whilst he's not known for his cookery skills he's adept at problem solving and finding solutions
In 2018 Steve was one of four finalists in the industry's Bathroom Designer of the Year competition.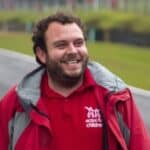 David Root
Partner, Bathroom designer and on site solution provider
David is the go-to site contact and you'll see him pop up throughout your project, checking on progress and supporting the fitters to ensure they have everything they need to do a good job.
When he is not out and about you're likely to find him raving about the Geberit Aquaclean toilets. When Barney works as a Pets as Therapy dog it's Dave that gets to drive him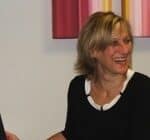 Margaret Waghorn BA (Hons) Interior Design
Kitchen and Bedroom designer
Margaret joined us in 2007 and brought with her a degree in interior design to make rooms as good looking as they are practical.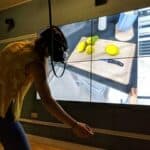 Rachel Henley BA Hons (Creative Art & Design)
Bathroom Designer
Rachel joined us in 2018 and has quickly brought herself up to speed on all things bathrooms. She's become our in house guru for our virtual reality design system so now not only can you see a printed visualisation of your room you can experience it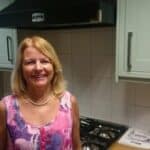 Kathy Root
Partner
Kathy started the business with Steve way back in 1998. She's now semi retired but often helps out in the office. If you've admired the garden in front our showroom when you visit, that's all Kathy's work too.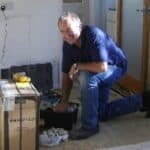 Graham Root
Partner, Plumber (retired!)
We've got a bit of a tradition going here at Roots that Dad started: our aim is that every customer should be so pleased with our work that they tell all of their friends. He may have retired but the tradition hasn't.
Whilst he's no longer working you'll often find him doing little jobs in the showroom or mowing the grass on his orange ride on mower.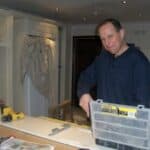 Mick King
Carpenter
A company like ours relies on it's tradesmen and Mick is a king amongst carpenters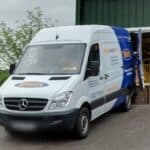 Mike Bravery
Driver and extra pair of hands
A lot of the products we supply are heavy so as well as drive the van for deliveries he'll often be on site to help lift heavy items.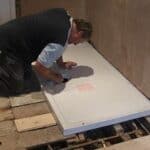 Brian Watts
Plumber
Brian is our specialist in turning bathrooms into wet rooms. Like Dad, Brian likes to keep-up with all the latest technology in the field of plumbing. He used to be a sailor but, since buying four horses, he now spends all his spare time in another field.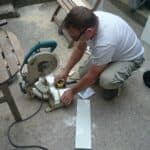 Alan Schrader
Carpenter
Another great carpenter, Alan has been fitting our kitchens for years and he has perfected the art of making units fit beautifully into any room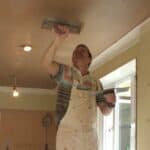 Tim Elms
Plasterer
Smooth walls and ceilings are Tim's speciality. When he's not working you'll often find him travelling around the UK and Europe in his VW camper van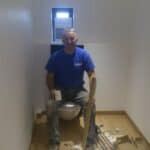 Danny Batten
Tiler
Here's Danny finishing a ceramic tile floor with tiles that look like wooden planks. It's a great effect and makes for a waterproof and durable floo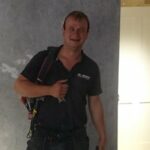 Matt Scott
Electrician
Here is Matt tidying up after the first fix of a cinema room in Faversham. When undertaking a project like this it's really important to use a tradesman you can trust to upgrade the old electrics to match the new (and expensive!) equipment you're fitting.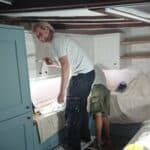 Martin Towner
The tallest decorator in the land?
Not really, in this low ceilinged listed building, Martin still uses his 'step up platform' to make sure he can put the finishing touches to the room.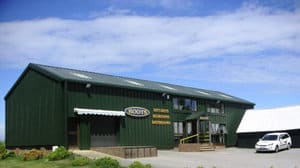 Let's not forget
The fitters who I haven't got photos of
Rob (Decorator)
Mike (Floor fitter)
Keith (Sliding Wardrobe installer)
Mark (Plumber)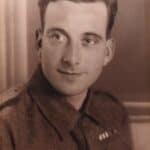 Les Root
Granddad
Grandad is responsible for the family name (though he'd blame his father!). He died in 1998, the year we started Roots, which is a shame because he would have loved surfing the web and driving our delivery vans. He spent the last few years of his life writing his life story and you're welcome to read it: Les Root's Life Story. He also enjoyed the occasional political debate, and was a union man through and through.