Sometimes I think it would be nice if the rooms we work in were simple, and square, and big enough to take a regular size shower enclosure… but then I remember how sometimes being forced to work within specific constraints can bring out the best in us all. I'm sure there's a short motivational story about how a butterfly needs to struggle and squeeze from it's pupa shell in order to spread it's wings and fly, but for now here are some typical challenges for a shower enclosure and the solutions we use:
Challenge: The glass needs to fit around a structure/boxing/stairwell/seat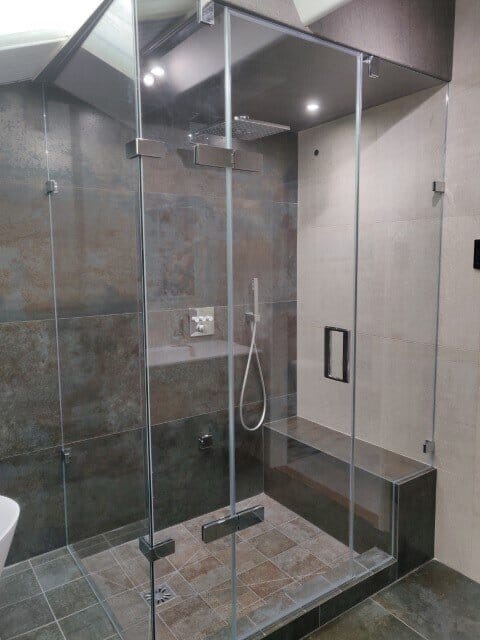 Sure, we can do that. Here's an example from our showroom where the glass has been made to fit around a bench seat that's built into the enclosure. We've used the same solution in the past over soil pipe boxing, stair wells that rise through the room, dwarf walls with adjacent baths, and more.
---
Challenge: The glass needs to fit below our low ceiling or under this beam in our 16th Century listed building.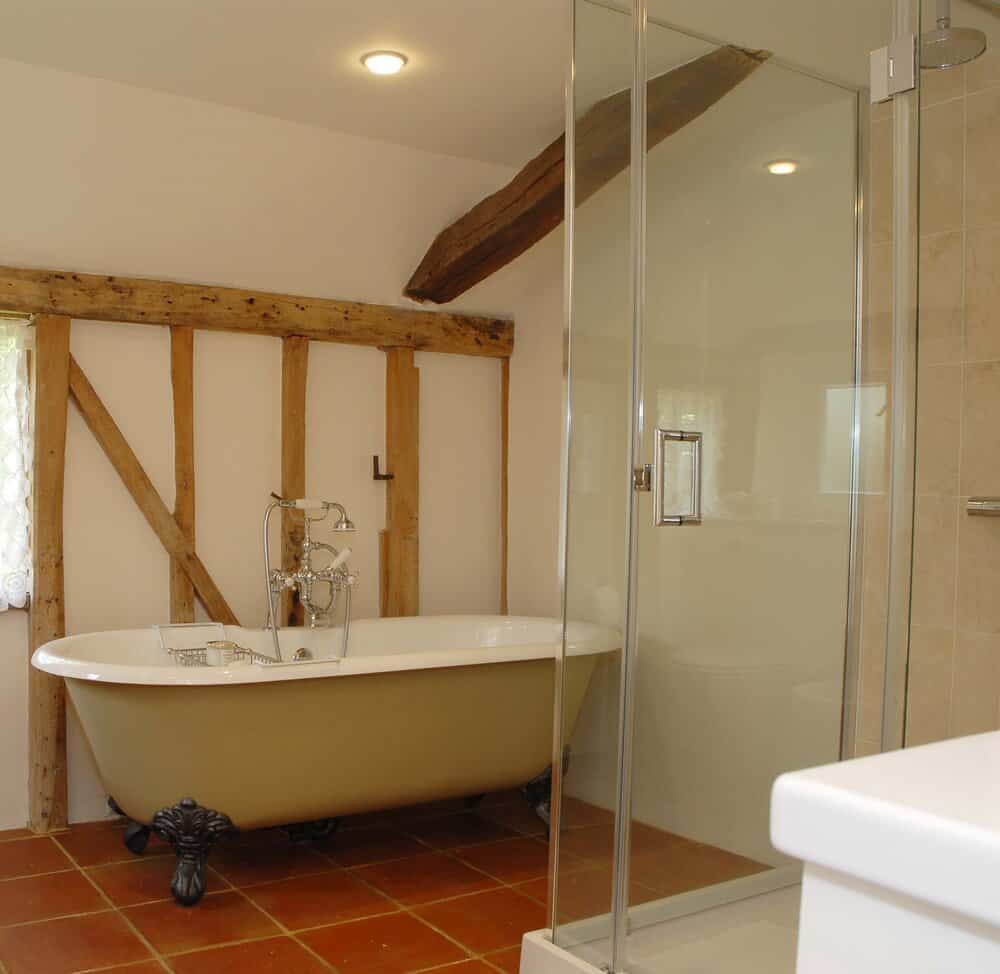 Sure, we can do that. Most showers are around 2m to 2.2m high but we can have shower enclosures made shorter to fit under beams.
---
Challenge: The glass needs to be suitable for a steam room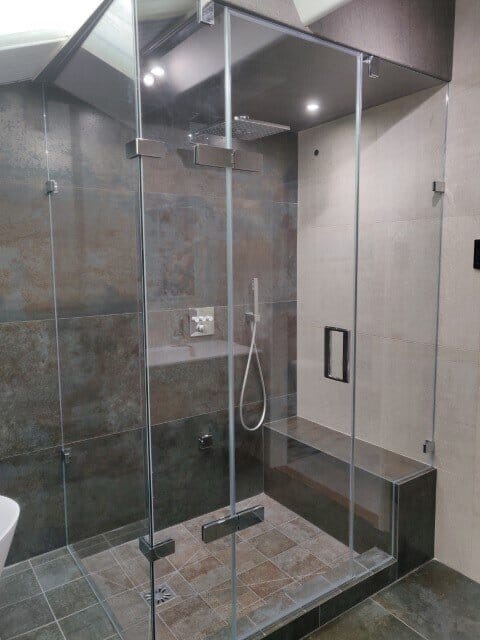 Sure, we can do that. Just like we make glass shorter we can make it taller as well, ideal to fit tight to the ceiling for use with steam rooms. The doors for this enclosure also include special rubber gaskets to seal around the door and keep the steam in. When it's not a steam room, it's a fabulous shower.
---
Challenge: I don't like large chrome profiles, can you make them as small as possible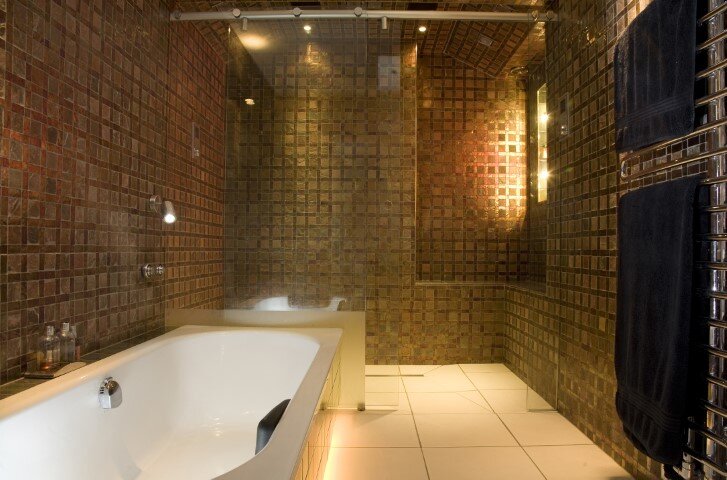 Sure, we can do that. Profiles are useful as they allow fitting tolerances for walls that are not perfectly square. We have a range of thin profiles or with a little early planning and careful choice of tiles and wall finishes we have the option of no profile at all. Look closely at this picture and you can just about see this sliding door shower enclosure goes wall to wall across the room. Oh, and the steam room in the photo above, that glass was made to measure to fit directly to the wall with just a silicon seal