A few years ago I made a video to test and see the effectiveness of counter top hobs with extractors built in and catching the humidity that comes off food being cooked.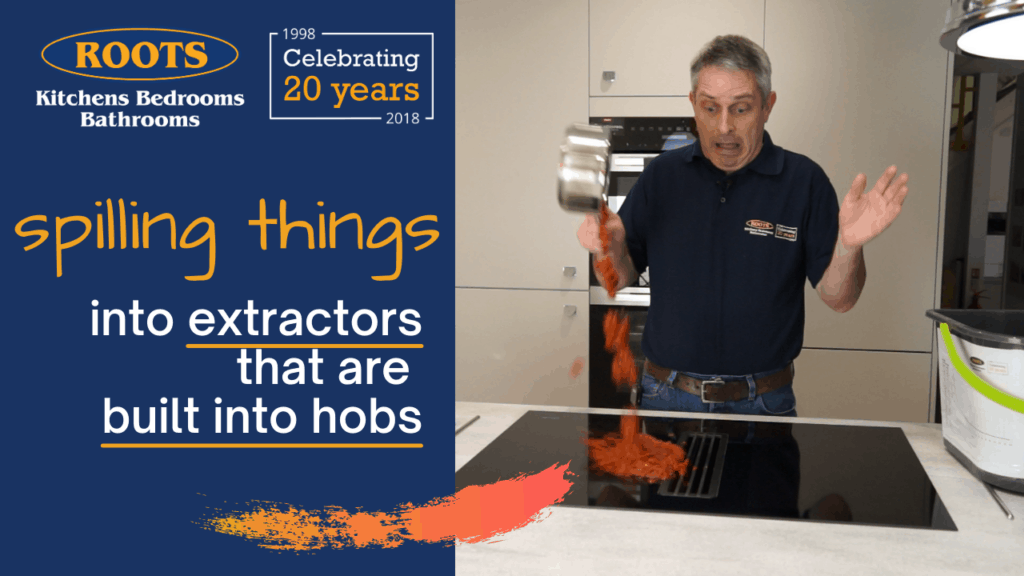 The most popular comments on that video was :
What happens when you spill things down into the extractor?!
Well, by popular demand I spilled a whole pan of bolognese sauce down an extractor that is built into a hob!
For this experiment I bought a pot of Bolognese and poured it down in the extractor. This particular hob in our showroom is the Miele downdraught extractor
To clean up the mess from the extractor, we first remove the top filter. The second thing is the catch tray with filters to catch the majority of the spill.
If too much is spilled and there is a lot of liquid, there is another drip tray underneath the hob.
To remove the catch tray under the hob, hold underneath and release four clips around the outside edges, lower down keeping it level to avoid spilling the contents. Then all of that can be put in the dishwasher to be cleaned!
In summary, is it a problem if a whole pot of bolognese sauce is spilt into a counter top hob extractor?
Nope, not a problem, just a bit of cleaning up to do!