The Rooties are pleased to offer a range of unique tiles, imported directly from from the manufacturer in Valencia, Spain
We invite you to see these in person in our showroom between Faversham and Canterbury but until then, here's a little prelude of what you can discover when you visit us
2020 Dune Tile display animation
Beyond square tiles
This tile has no straight edges!
The video here doesn't do this display any justice, but it's the best we could do for a web page!
This display uses a tile called "Frozen". It's a pattern of 8 distinct circular tiles with a-shape-steve-doesn't-know-the-name-of between them. To aid installation, these tiles are made in 28cm x 28cm pieces and grooved in the factory to allow the grout to fill the space between circles and shapes. The white glaze is topped with a reflective silver coating that sparkles in the light.
---
'Berlin' tile collection
Translating from Spanish to English, the designer described this range as "Inspired by the beautiful, cosmopolitan and full of contrasts city of Berlin, the Berlin range is a complete series with watery cement graphics, which proposes different formats, colours, decoration and complements that can be combined."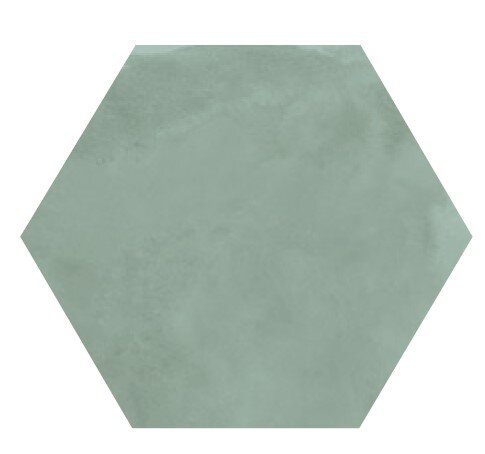 Here's an interesting technical detail though, the tile surface texture is derived from a real terracotta original. If you look at the photos of the gloss tiles (the tile comes in both gloss and matt finishes) you can just about see the surface texture in the reflected light. I like this texture, for me it adds a warm established feel to the colours. The range has a lot of decor tile options too. In the picture I chose one with leaves that are like a water colour painting.

---
'Stripes' tile collection
I'll finish this page with a couple of big pictures that I hope illustrate how pictures just aren't as good as visiting our showroom (link to map an opening hours) to see and touch the tiles yourself. I love the stripes tiles so much, even though at first they seem so unassuming.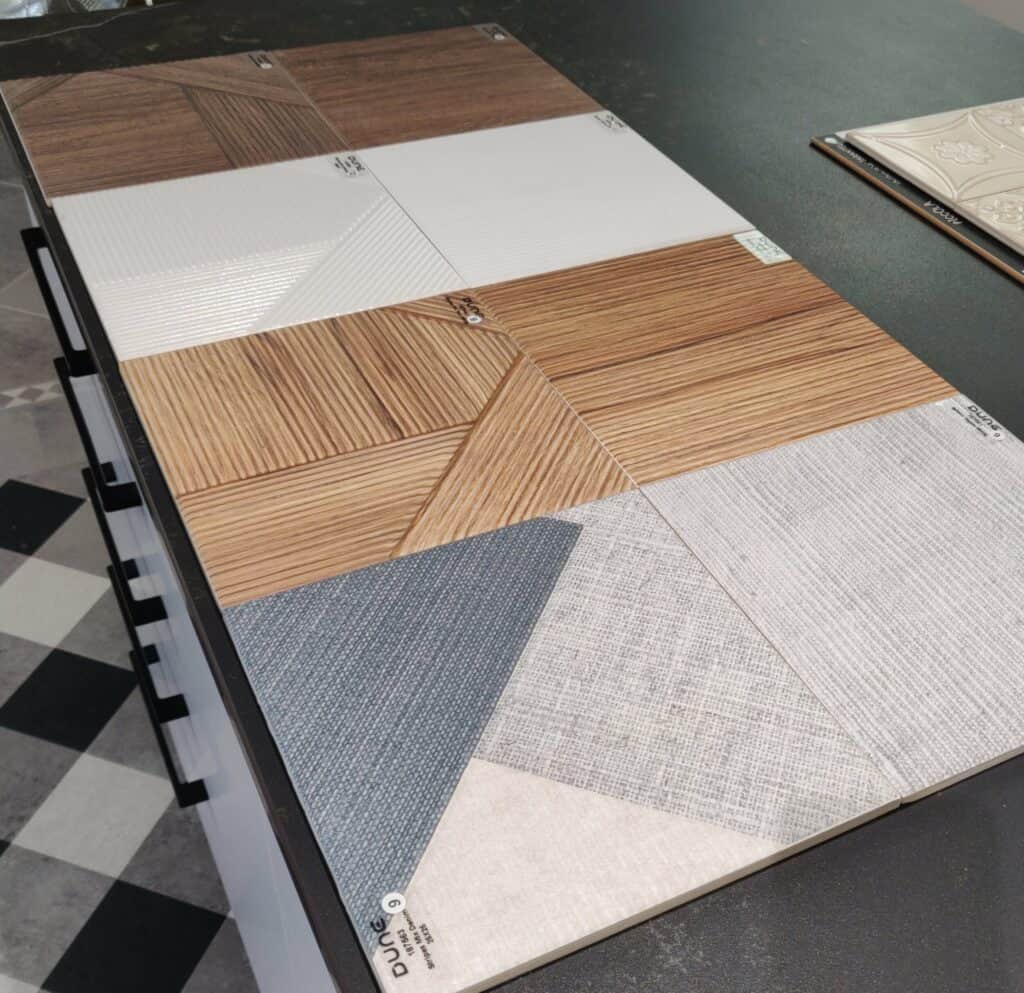 Starting with a simple square of 200mm x 200mm (8 inch x 8 inch). Deep groove textures and surface finish in wood effects, some plain colours and one called denim (it's fabric like) and I was thinking "yeah, they're nice, but not special"
Then there are these odd versions called 'Stripes Mix' that have the grooves in different patterns and I thought "that would make an odd pattern, not for me but sure variety is good".
Then, I saw the full room photo [below] of a kitchen/diner with a wall tiled in stripes mix along plain stripes on the back of the peninsular, and it all made sense. I love this, I could have this, and so can you.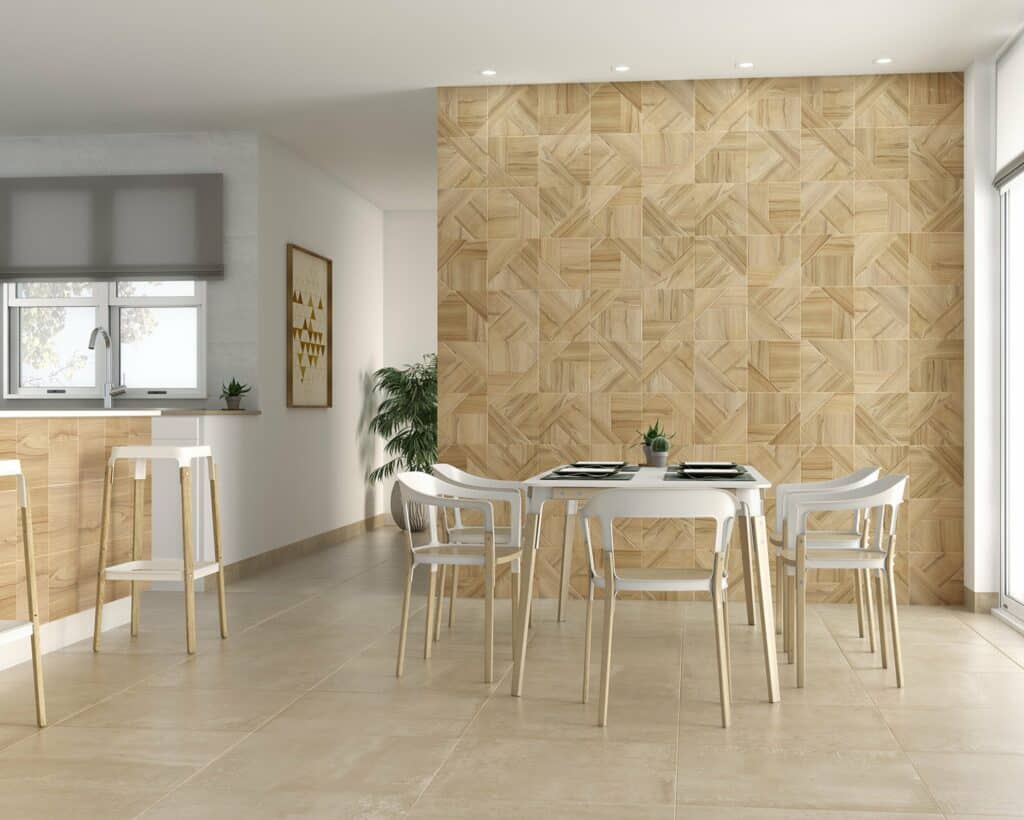 I hope to see you soon and thanks for reading, Steve