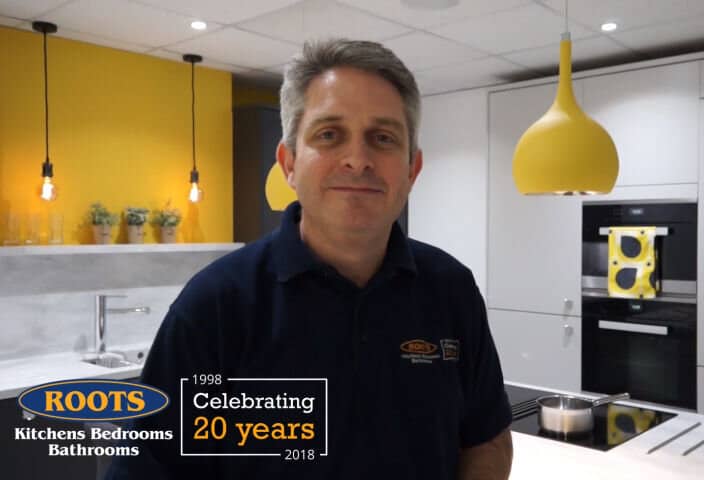 I'm Steve Root and thank you for the clicking on the google advert for my small business Roots Kitchens Bedrooms Bathrooms.
If you'd like to find out more about our kitchen design service please start here. We're a 25 year old family business that specialises in the design, supply and installation of complete rooms. We take responsibility for every skilled trade so you can enjoy your kitchen.
If you'd like to start by viewing pretty pictures of rooms we've fitted (real rooms, not manufacturer photoshopped images) we have a gallery on Houzz.
You can Meet the Rooties here. That's my brother David who looks after the jobs in progress. Margaret, Alex and Rachel are our talented designers and many of our fitters too.
Perhaps best of all
We're a small business. There are no sales, no finance offers and no fancy marketing. If we have the right products and service for you (and I hope we do) then I'd like you to know that we're here to help with the products we've supplied throughout their working life. Here's an example of helping a customer with an oven door that inspired a youtube video that has now helped over 100,000 people. At Roots we work really hard to make your room perfect.
Thanks for visiting,
Steve
PS – You can get in touch via the contact us page
or email me personally, histeve@roots.uk