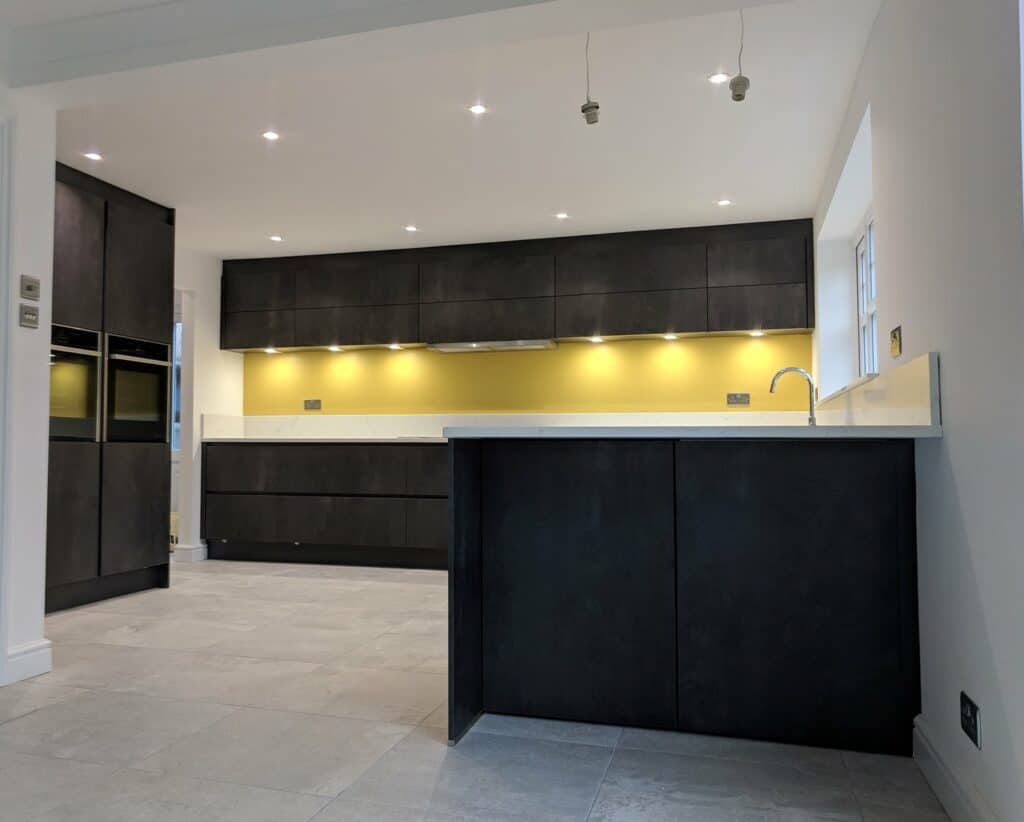 German kitchens are taking the lead amongst kitchen buyers throughout Kent and the rest of the world. This is because German kitchens have made a great reputation for themselves due to innovative designs and high-quality materials. Highly stylish and full of practicality, a German kitchen will not only look fabulous in your home but it will also serve its purpose to meet your everyday needs and requirements. Here at Roots Kitchens Bedrooms Bathroom Kent, we are proud to supply you with the highest quality German kitchens for your home. We can help you decide which kitchen is right for you in terms of style, space, storage and practicality so that you receive a kitchen which offers you a practical solution and is tailored to you.
A prominent factor of German kitchens is that they are made with the highest quality materials and highest standards of precision craftsmanship. The combination of advanced machinery, finest materials and highly skilled craftsmen will ensure that your German kitchen is finished with smooth, precise and flawless results for a beautiful kitchen which is built to last. German kitchens are known for their strength and durability so they can endure many years of heavy use without becoming flimsy or weak.
Benefits of German Kitchens:
INNOVATIVE DESIGNS
Many German kitchens are crafted with innovative designs and clever ideas to help make your kitchen efficient and ensure all of your needs and requirements are met. From smooth and sleek designs to handleless, minimalistic options; you have a wide window of choice which gives you plenty of freedom when it comes to choosing your ideal kitchen. There are plenty of choices when it comes to choosing cabinets, doors, drawers, shelving, deep drawers, warming drawers, racks and corner cabinets etc and storage will no longer be a worry. German kitchens are designed with practical storage solutions so that you can easily store or hide away your belongings and optimise the available space you have.
HIGH IN QUALITY
For a kitchen to run smoothly and efficiently, it needs to be high in quality. German kitchens are known for their high-quality materials, so you can be reassured that your kitchen will be strong and durable. With regular testing and inspections, each kitchen component is of a high standard and Roots KBB Kent ensure that our clients only receive the finest German kitchens.
GROUNDBREAKING DESIGNS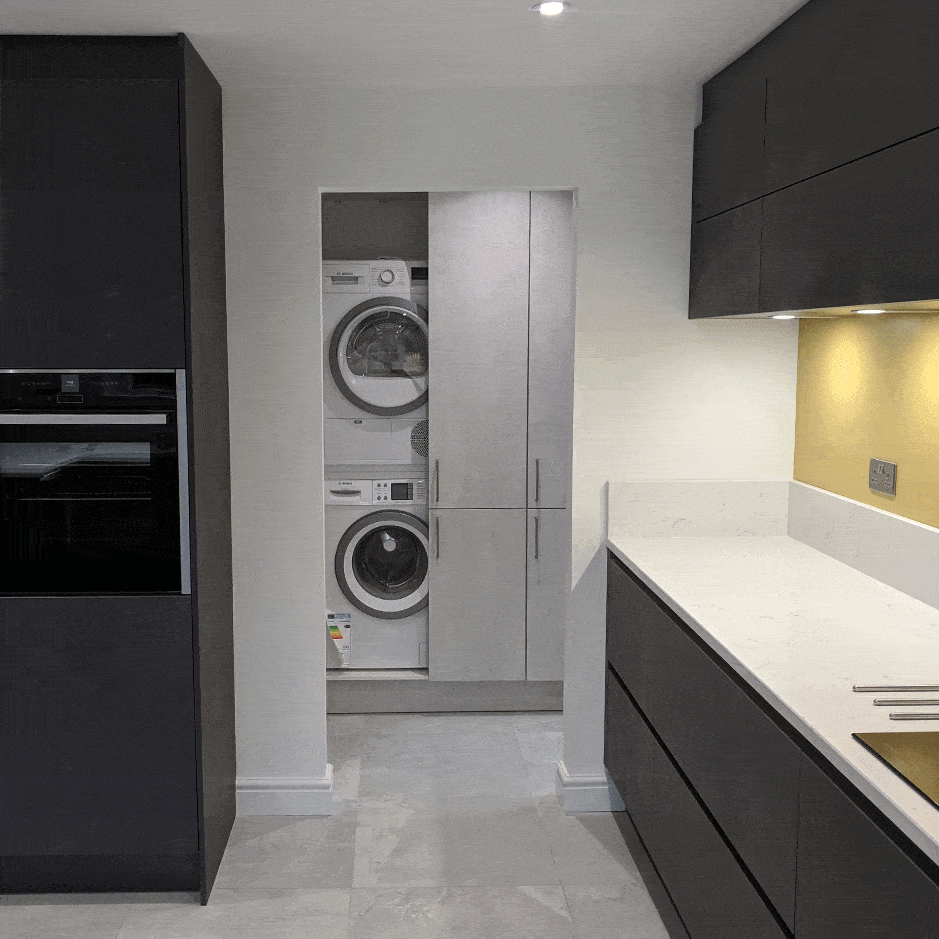 Undoubtedly, German kitchens feature some groundbreaking, innovative designs. With an endless choice of styles and features, you are sure to find a kitchen which is perfect for you. Whether you prefer handleless, minimalistic or high gloss designs, you can choose a kitchen which will meet all of your needs. German kitchens are not only aesthetically pleasing but also highly practical and the wide range of storage and display options helps you to choose a kitchen which is tailored to you.
The amount of choice is a popular feature of German kitchens and your options are no longer limited. Sizes, shapes, materials, fittings, colours, finishes and storage etc can be chosen by you, giving you a beautiful and efficient kitchen.
Here at Roots Kitchens Bedrooms Bathrooms Kent, we pride ourselves on our ability to help with the design, planning and installation of your kitchen. We can help you decide on your ideal German kitchen and provide you with a high quality, outstanding kitchen for you and your family to enjoy for many years. We will discuss all of your individual needs to determine what kitchen is best for you in terms of storage, usage and style etc to give you a kitchen which is just perfect for you.
If you would like to know more about German kitchens, please do not hesitate to visit our showroom here at Roots Kitchens Bedrooms Bathrooms Kent. We will be happy to answer any questions and discuss your requirements for your upcoming kitchen project. We look forward to hearing from you.