Sliding wardrobe doors and interiors from Roots are made to order, fully fitted and have simple clear pricing (see below). Visit our showroom between Faversham and Canterbury to see all of the options.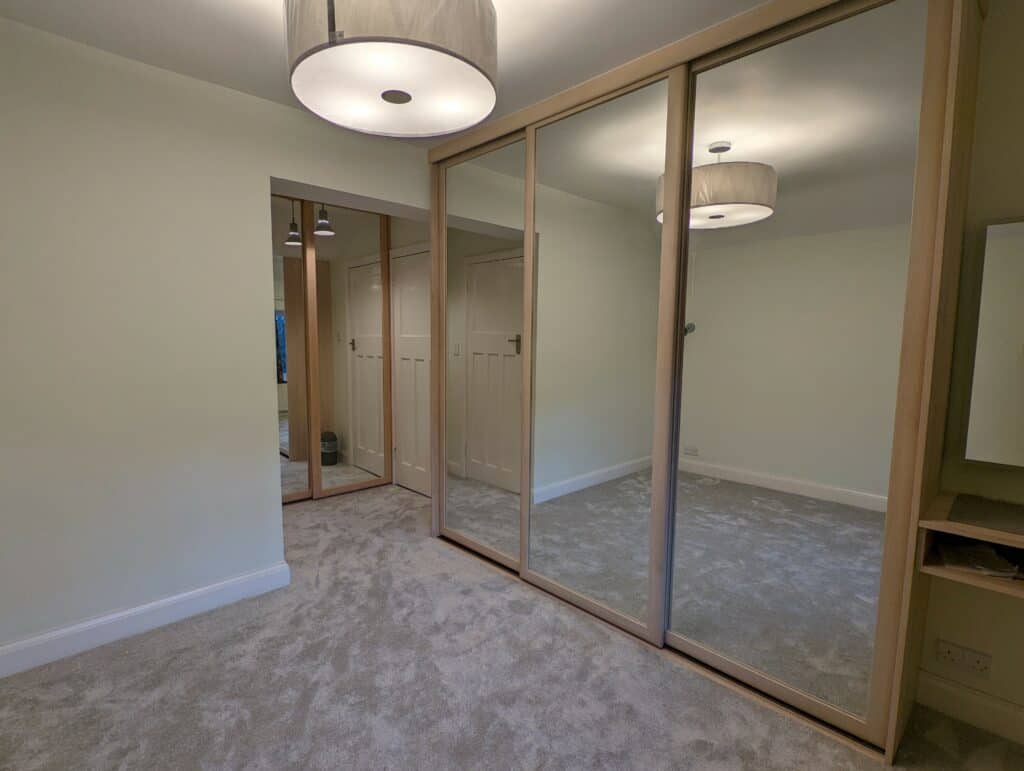 Part 1 – Included in every wardrobe
This includes everything you need for effective storage in your home.
Sliding wardrobe doors with your choice of frame colour
including mirror panels at no extra charge. End panels are included free of charge if your room needs them.
Graphite coloured interior using our Swedish interior system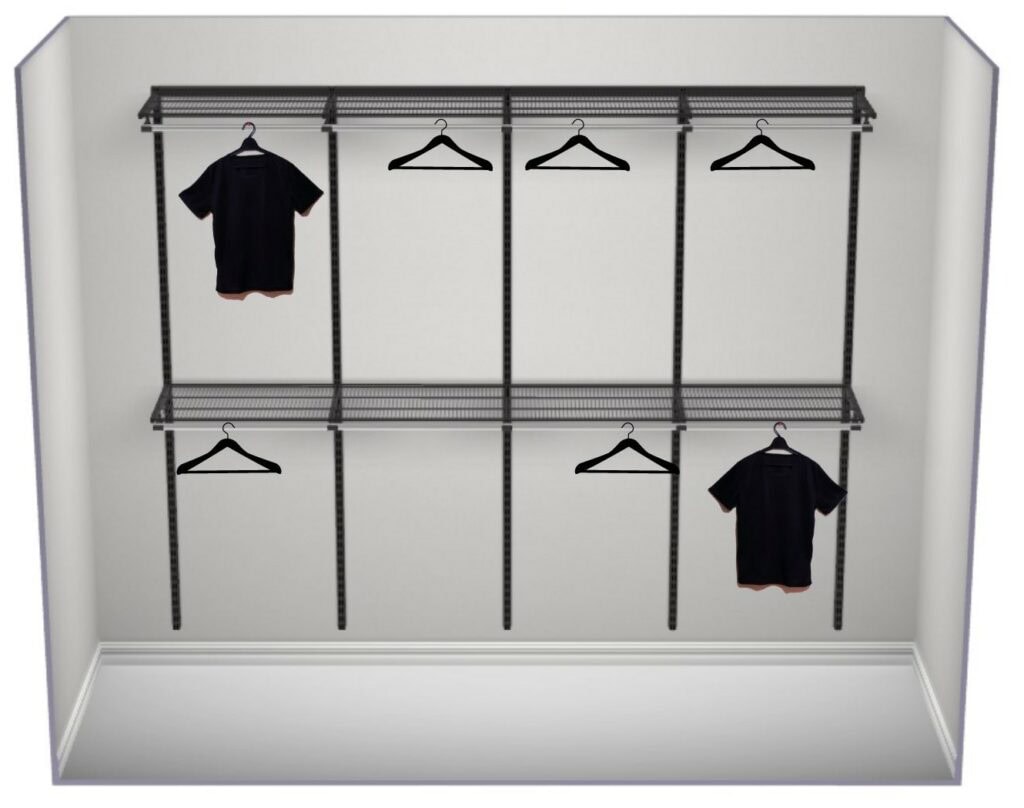 which allows for easy reconfiguring of your interior layout as your needs change over time. We include double hanging and double shelves as standard
Installation is included
We will visit your home and confirm exact measurements. It takes around 3 to 4 weeks to make the doors.
Complete, fully fitted sliding wardrobe price
2 Doors (between 1.2m and 2.32m wide) – £2,200 including VAT and installation.
3 Doors (between 1.74m and 3.4m wide) – £2,980 including VAT and installation.
4 Doors (between 2.35m and 4.6m wide) – £3,760 including VAT and installation.
Part 2 – options and accessories
Customise your wardrobe with further options.
The sliding doors can have colour glass centre panels instead of mirrors. We can also combine different centre panel materials to make a unique door style for you
For your wardrobe interior organisation we have a drawers, trouser racks, gliding shoe racks and more on display in our showroom.
The next step
To order a sliding wardrobe for your home you need to visit our showroom between Faversham and Canterbury to choose your favourite colours and finishes.
Good to know
For your information, it takes an average of 4 weeks for us to make the wardrobe and an average of 1 day to fit. If you're planning other work, it's OK to order several months before your preferred fitting date. You'll see other wardrobe companies have 'sales' and need to visit to provide a price. For Roots, our prices rarely change so there's no need to wait for a 'sale' to order and no pressure to rush an order either. When you order we take a 25% deposit then a rootie visits to take accurate measurements. If for some reason the wardrobe isn't possible, it won't fit up your stairs or perhaps you mistook 3 metres for 3 feet, you get a full refund. These wardrobes are risk free and stress free.