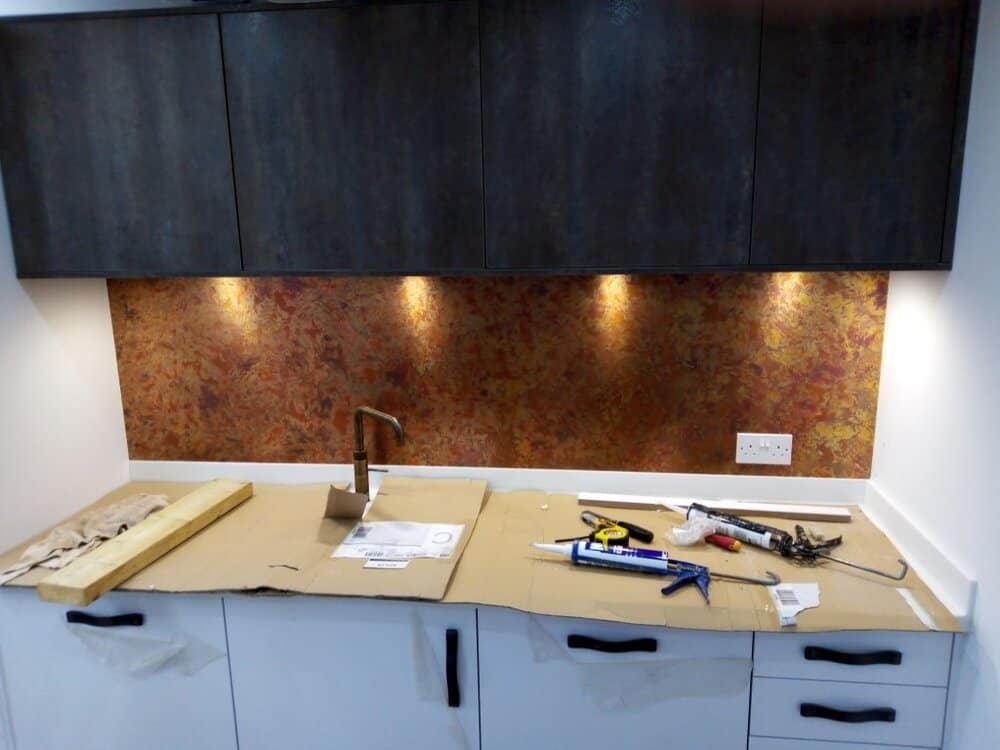 One of the things I love about this small business is getting to projects from start to finish. This morning I was emailed a photo of a job in progress where the splashback had just been fitted. It's called "Ragged Copper" and is a formica laminate panel. Although you can't see in the photo it has a reflective copper like sheen and it's warm metal colour is a super contrast to the white kitchen and worktops. The tap chosen here is a boiling water tap from Quooker in Patinated Brass.
Look closely and you can see the Corian worktop has coved upstands. The rounding in the corner between upstand and work surface is easier to clean than a sharp square corner.
---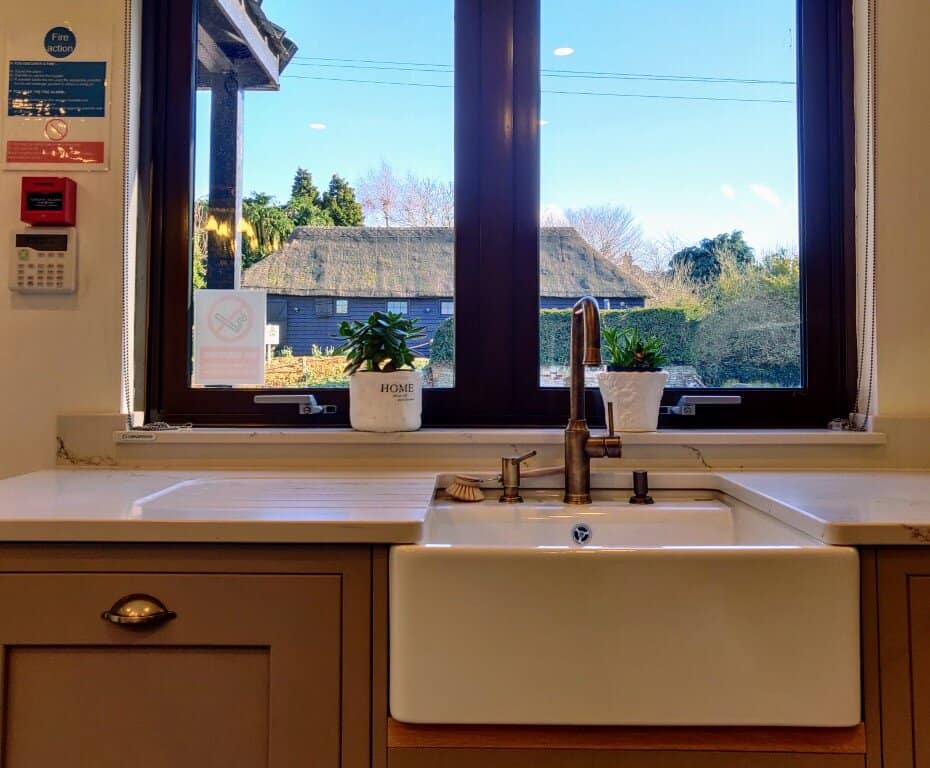 In the past, ceramic tiles were the most popular finish for walls in kitchen but over the last few years alternatives have been more popular. The most popular is simply an upstand around 100mm high (4 inches) off the surface with plastered and painted walls. This quick photo of our showroom display has this. We've also used the same quartz to make a window sill.
---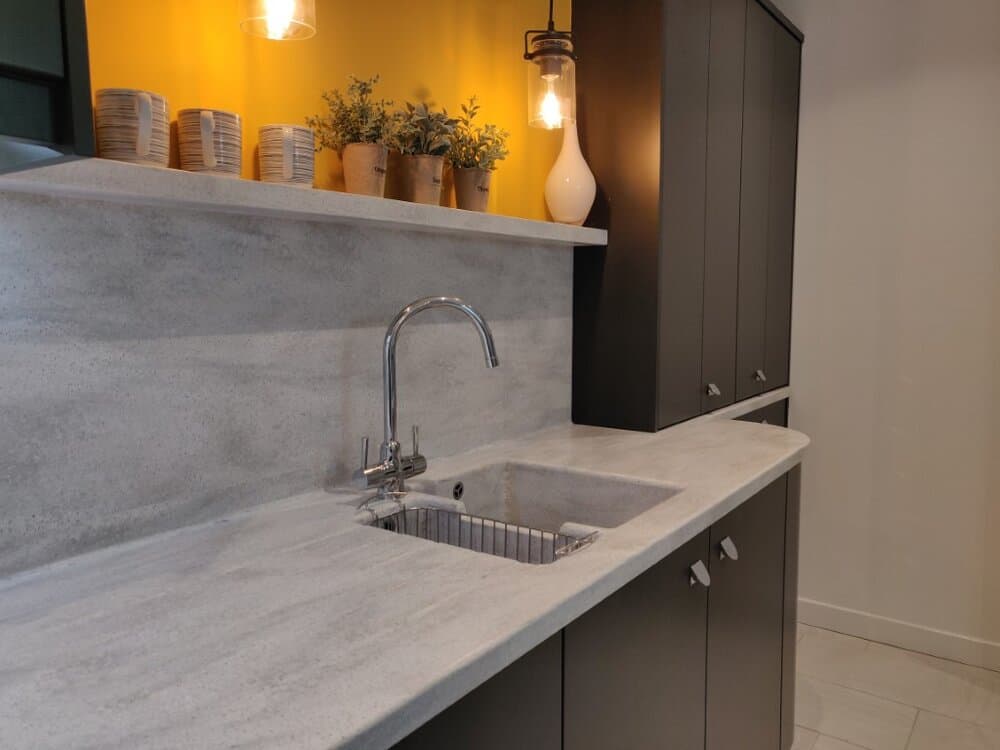 This display uses Corian with a coved upstand that becomes a large splashback panel. A Corian shelf has been made to cap the splashback. Another advantage of Corian in this situation is that it is waterproof and seamless, meaning any splashes from the sink won't cause any damage and the whole area is easy to clean. You can see the sink is also made of Corian too.
---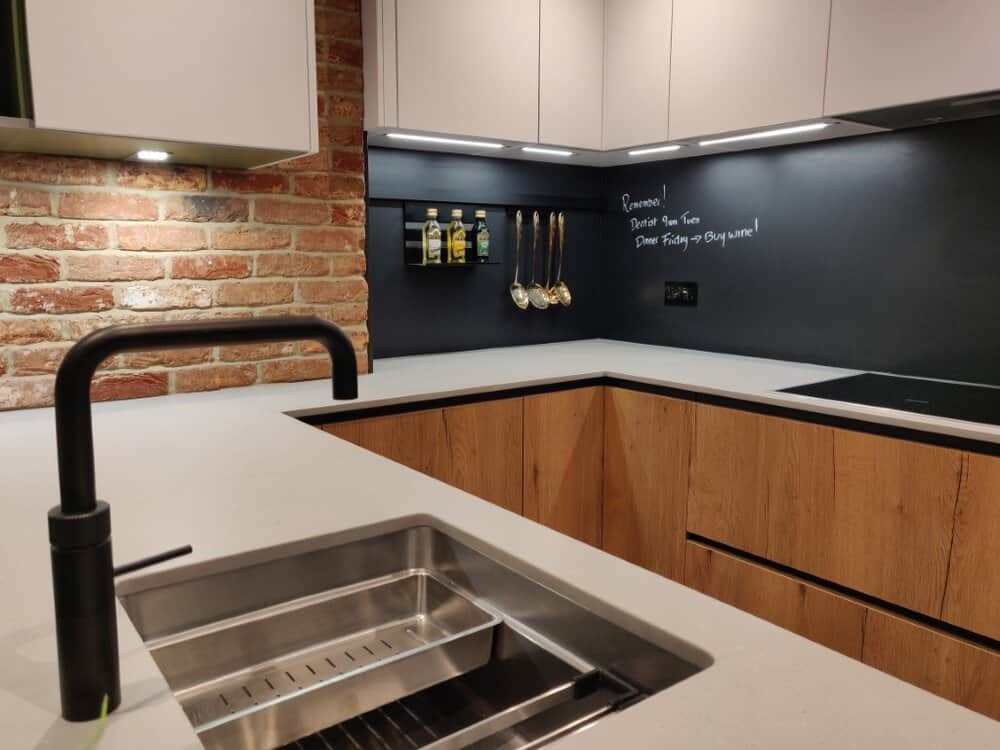 This display uses another laminate panel as a splashback. The black panel is specifically designed to be written on with chalk or chalk pens.
Alongside it a brick wall adds texture into the space. Its worth remembering that the brick would not be as easy to wipe clean as the laminate panel or a plastered & painted wall, as always design choices need to be balanced between form and function.